Posted by:
Elevated Roofing
/
Comments Off

on Hiring the Right Commercial Roofing Company
There are specific and nuanced steps to take when sifting through commercial roofing candidates. It is not enough to get a project quote and hire the company that will do the job for less than the rest. Follow these steps and you will drastically increase the odds of allying with the best commercial roofing company for your particular project.
Speak to the Candidates Face-to-face
It is awfully tempting to pick up the phone and contact commercial roofing companies for quotes and details about their services. Take the extra step of interviewing candidates in-person. An in-person meeting will empower you gauge the attitude, interpersonal skills and demeanor of candidates. It will also facilitate the discussion of the project's details. Ask questions, describe exactly what you desire, obtain a quote and you will walk away feeling as though you have a good feel for the candidate.
Location Matters when Choosing a Commercial Roofer
Give preference to companies that are located within a reasonable distance from your business. A short drive to and from the company's headquarters will make it that much easier to complete your project in a timely manner. Nearby companies will also be motivated to do the job properly in order to boost their reputation within the community.
Time is of the Essence when Hiring a Commercial Roofing Company
If the candidate is not willing to commit to a firm schedule, do not give them your business. The written contract should include a clause stating the project must be done by a specific date. After all, you have business to conduct. Some customers might think twice before patronizing your business in the midst of an elaborate roofing project. So find a candidate that will perform the work in a timely manner and honor the promise of completing the job by a deadline.
Liability Issues: Sweat the Small Stuff
If one of your employees, customers or even one of the roofing company's laborers is injured while working on your property's roof, you could be liable for the resulting expenses. Don't let this nightmare happen to you! Request visual proof of each commercial roofing company's certificate of insurance. The company should also have worker's compensation insurance as well as general liability insurance so you aren't on the hook for any damages as a result of a mishap on your property while the job is being done. You can even request that the roofer mail you up-to-date certificates from their insurer before commencing work.
A Commercial Roofing Company's Past Performance Matters a Great Deal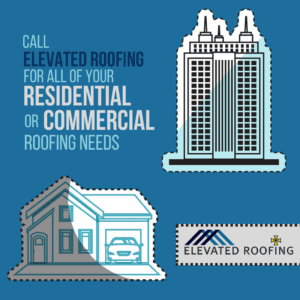 It is often said the best predictor of future performance is past performance. Find out how long the candidates have been in the commercial roofing business. Give preference to those who have been in business longer than their competitors. However, a company's age is merely a number. It does not tell the entire story.
Ask for the phone numbers from each company's most recent customers. Contact them for in-depth references. Be sure to ask each of these customers if the company completed the work on time and whether the warranty was honored.
Finally, check with the Better Business Bureau and online review directories to determine if any of the commercial roofing candidates has egregiously negative reviews. If there are numerous complaints, especially major ones, strike the candidate from your list.
Manpower Concerns
Ask each candidate how many employees will work on your property's roof. If one company's manpower estimate greatly differs from the others, it is a sign they are understaffed or have a lack of clients. Keep digging on the issue by asking about the work crew's experience. Find out if they have completed similar repair/installation projects in the past.
About Elevated Roofing:
Elevated Roofing provides the assistance you need to repair roofing problems quickly and easily or provide full roof replacement. If you are looking for a Plano, Frisco, Allen, McKinney area roofing company, take a look at our website to learn about the services we offer or call (469) 305-0010 today to schedule a free roof inspection.
Roofing Repair Frisco TX
Elevated Roofing, LLC
15222 King Road, Suite 402
Frisco, Texas 75034
469-305-0010