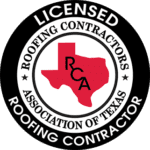 Severe wind and hail storms, not uncommon in Texas, are a major source of weather-related roof damage, often causing homeowners to file for millions of dollars in insurance claims each year. While many homeowners believe that their roof has been spared the damaging effects of hail or wind, only a professional roof inspector can know for sure.
Our free professional roof inspection service in North Dallas gives homeowners an accurate assessment of their roof's overall condition. If you choose to have us repair your roof, we promise to only use the best materials for subsequent roof repair or replacement!
Let us know the following info and we will get back to you shortly. Or, simply call us at 469-305-0010!