Premier Dallas Roofing Company in Frisco, Texas
4 Reasons to Choose
Elevated Roofing
1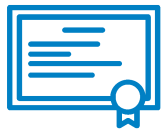 Experienced
and we're here to stay
Our team has decades of construction experience & has proudly served Texas since 1995. We maintain on-site supervisors with 20+ years of experience on all commercial roofing projects to ensure safety and reliability throughout every project.
2

Qualified
roofing contractor
Elevated Roofing is GAF Master Elite certified and a member of the North Texas Roofing Contractors Association. To ensure trouble free roof repair and excellent roof maintenance, our highly trained expert roofers use top quality materials from the industry leading manufacturer GAF.
3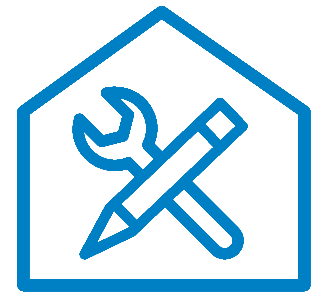 Workmanship
that's second to none
Elevated roofing proudly brings excellence and integrity to the roofing business. Serving North Texas since 1995, we have become residential roofing leaders in Dallas by consistently providing our clients with the highest level of workmanship and customer service. Our company has uncompromising standards and superior workmanship in everything we do!
4

Community
involved & organized
We care about our community & serving those in it like they were our family! We recognize that any person or organization in need of roof replacement or repairs has a choice, and we believe if all things are equal, our integrity will separate us from the pack.
Elevated Roofing Services
We All Know North Texas Weather Can Be Highly Unpredictable
If a large-scale storm has has passed through your area within the past 2 years it would be ideal to have your roof inspected for damage. Hail storms especially, can be highly devastating to the safety & integrity of your roof and its damage can often be difficult for a homeowner to spot.
Severe hail storms, not uncommon in Texas, are a major source of weather related roofing damage, often causing homeowners to file millions of dollars in insurance claims each year. While many homeowner may believe that their roof has been spared the damaging effects of hail, only a professional inspection can speak the truth. Our free professional inspection service will offer homeowners an accurate assessment of their roof's overall condition, and we use only the best materials for subsequent roof repair or replacement!!
Dallas Roofing Experts Specializing in Roof Insurance Claims
For those Texas residents whose homes have suffered unfortunate roof damage, filling an insurance claim to get your damaged roof repaired will seem like a daunting task. We understand that during these difficult times your focus is on family, and our goal is to make the process as simple and painless as possible.
In the wake of a severe storm, homeowners will often overlook the extent of their roof damage. It's important that your insurance provider be contacted immediately, and that the inspection process is set in motion as quickly as possible. This is where our experienced team of professionals will step in to make your life a little bit easier during a very difficult time. Our free inspection service is available to provide homeowners with an accurate assessment of the extent of damage that may have occurred during an unfortunate storm. Our years of experience offer families peace of mind knowing that no problems will be overlooked, and that when the time comes to file their roof insurance claim we'll make sure the information the insurance company needs to process the claim is profession, accurate, and provided in a timely manner. The safety and security of your family is our number one concern. We understand the insurance claims process well, so nothing can ever be left to chance.
Service Areas
Recent Articles by Elevated Roofing
Customer Feedback is Very Important To Us