Are you ready to book your free roof inspection? Click here.
---

J.D. Witte
02:37 17 May 22
Best place to work! I love our values and beliefs. It makes me feel good to work for a company that always does the right thing no matter what.No other company even comes close to the quality and detail.

texas sharpe
17:24 13 May 22
Mike the owner maid the process so easy. He was so responsive after the hail storm that caused so much damage to our house. Always responded quickly to any text or phone call. They did a great job and would use them again if needed. His staff are awesome too.

Sharon Dunnam
21:36 10 May 22
Elevated Roofing was the company we chose to repair damage from the February hail that hit Frisco Lakes. They took care of all damage in a prompt and professional manner. They were timely and very neat. Would recommend this company for all roof and storm damage.


Without a doubt, the best experience with any company within the building industry that I have ever had and I work in the building industry! Specifically John Luttrell - he walked us through the entire process and gave my wife and I the amount of attention you'd expect if we were his only client! But we were just one of many - you'd never know it, though, from the amount of time he dedicated to us.Our home was damaged from the 2/22/22 hail storm that rolled through the area - John and his team took care of everything; not just the roof. Speaking of, I attached pictures of the finished roof - looks amazing!If you're in the market, there's really no reason to shop around. John Luttrell at Elevated Roofing should be the only call you need to make.

Loretta Davis
19:07 26 Apr 22
This is the second time I have worked with Elevated Roofing. I am amazed at the quality of work, the attention to detail and the responsiveness of Mike and his team! I would never go anywhere else!

Dennis Koller
21:50 28 Mar 22
Having lived through the damage the various hail storms caused to our 20-year-old roof this past winter, my wife and I decided it was time to get the house re-roofed. After interviewing a number of roofing contractors and getting recommendations from neighbors who had their roofs re-done, we settled on Elevated Roofing . . . and were so thankful we did.The company sent one of their people to walk our roof, tell and show us us exactly what was needed, how long it would take, and how much it would cost. We signed the contract and two days later their crew arrived at 7 a.m.; were removing the old wood by 8 a.m., spent the next 8 hours completely re-roofing the house; then spent the last two hours cleaning up the debris, making sure to return the house, the roof, and the surrounding environment to its now "new" stature.Special kudos to John Luttrell, the owner of Elevated Roofing, for coming out to our house numerous times during the day to make sure we were satisfied with the work in progress.As you can tell from our recommendation, my wife and I were ecstatic about the quality of both the manpower and the material used by Elevated Roofing.

Amos Gouaux
02:06 23 Mar 22
Not new to the process of getting a roof replaced, overall I'd say Elevated Roofing did a good job. Very little debris of the old roof was left behind. (The old tar paper did not appear to be replaced with the prior roof job as it was disintegrating when being pulled up. I occasionally find a bit behind the bushes.) What stood out with Elevated was Ryan. When there were issues, Ryan was very quick to get them resolved. What was really helpful was how Ryan presented various roof tile colors overlaid on an image of our house with some recommendations. We found those recommendations very helpful, and ended up choosing one of those. Elevated was also really good at working with us on scheduling because we decided to get the exterior of our house painted in the process.

Fredrich Farias
23:35 22 Feb 22
Elevated roofing did a phenomenal job on my roofing job plus other items that needed repair. John Lutrell is extremely knowledgeable in dealing with insurance companies who hesitated to cover damages on my roof and interior. I would recommend John to anyone looking for roof damage and repair. He kept me informed throughout the process and quickly completed work. He was always available when I needed to discuss any matter. Thank you John!

Jeongmo Yang
01:45 20 Feb 22
After the damage from the hail, I searched some possible companies to replace the roof of my house. I contacted a few companies to get the estimate. One company did not answer to my call. Another company educated me about their products for a long time before we talk about the real matters. And Elevated Roofing provided the short but essential information about the real matters.Finally I chose Elevated Roofing to do the work. This choice turned out to be the great choice after all work done. They provided the wonderful service on the roof, gutter, insurance, and so on with the punctuality. I especially appreciate Mike Witte for his professional service with the warm heart. Also, I am happy to be 700th reviewer of this company!!!

Tedd Edmondson
19:22 15 Feb 22
Mike and his team did a great job in record time, I'll be clling them for all my roofing needs in the future.

Vladimir Kumanov
19:18 11 Feb 22
Thanks to Ryan Marron the process of fully replacing our damaged roof was a breeze! The whole process was very professional and we are very pleased with the quality of work. Our roof and gutters were badly damaged during a hail storm and we are very happy to have had them replaced by Elevated Roofing. We recommend this company to everyone we know and will gladly use them next time our roofing is in need of repairs or replacement.

Mike Witte was super easy to deal with and knew exactly what to do and how to do. The roof looked brand new when they finished and it took them only a day and a half to do it. Would use them 10/10 times.

Candice Echols
19:02 04 Feb 22

Andrea Yager
17:11 04 Feb 22
Everyone I had contact with was helpful and listened to my concerns and answered my questions. I am very satisfied with Elevated Roofing and all who did the work on my house. I very highly recommend this company!

Jeff Melton
19:25 02 Feb 22
I chose Elevated Roofing because of their mission, community presence, and their great reviews. I'm hard to please, but my project manager John Luttrell told me from the jump that he was going to take care of me through the entire process and he did not disappoint. My neighbor across the street took photos of the install in progress while I was at work (unsolicited by me!) just to show me that the crew was taking pride and installing the proper way. I highly recommend John Luttrell and Elevated Roofing. They have earned my trust and a repeat customer no doubt.

Melissa Stoll
16:51 01 Feb 22
We have used Elevated Roofing for 2 projects on our home. They do great work. Ryan Marron was our contact for re-roofing our home last year. He is very responsive and gave good recommendations. Will definitely contact them for any future roofing needs!

Foster Veronda
01:55 01 Feb 22
When hail damaged my roof, John Luttrell took care of me from start to finish with the roof replacement. John went over and above to make it an easy process. Highly recommend John/Elevated roofing.

Christopher D
22:29 31 Jan 22
I had a great experience with Elevated Roofing. Ryan was extremely helpful and made the process simple and easy...and the roof is beautiful! I would strongly recommend Elevated to anyone looking for roof work or a full roof replacement!

Dan Hutsell
22:43 26 Jan 22
Ryan was Ryan Ryan was very courteous and the co. did a great job on our roof.

Michael Stoglin
02:22 26 Jan 22
Elevated roofing did a wonderful job on my roof! They were professional and trustworthy! Hats off to Ryan Marron for coming out and keeping us updated and job well done on the repairs! Will refer them to anyone in search of a good roof company!

Daniel Crable
01:49 26 Jan 22
Ryan Marron was on time for the inspection and very thorough. We were able to get the work done within a few days and we have nothing but good things to say about the service. Would recommend.

David Savidge
20:38 25 Jan 22
The company is top of the game. They are reasonable on pricing and do exactly as they say they will do. I will use again. I would highly recommend.

Shirley Dunn
00:58 25 Jan 22
Last year, during an overnight storm, straight line winds caused our roof to literally roll up. We contacted Elevated as soon as they opened the following day. John Luttrell and his team came out immediately to do temporary emergency repair to protect our home until the rain stopped. John coordinated the whole process including working directly with our insurance company to get as many repairs done that they could and they had their own employees doing the work. The reason I chose Elevated Roofing was due to their reviews on Google (very important). We were well taken care of and will recommend this company to anyone needing roofing work done.

Tammy Davis
02:29 24 Jan 22
John Luttrell made the roof/gutter replacement and related insurance claim so easy! He was patient with the timing of the work to fit our schedule and once the job started, his crew was professional and efficient in their work. I appreciated how he kept us updated throughout the whole process. The experience with Elevated Roofing was definitely a blessing for our family. Highly recommended.

John Quinn
21:20 21 Jan 22
John responded quickly when I called Elevated Roofing after I found shingles in my yard after one of North Texas' famous windstorms. He was helpful, professional and made sure that my home repair was done right the first time. I hope that I never have to call Elevated again but if I do I know that I have an advocate for me and my best interests in John.

John was very professional with my roof inspection, explained in detail what exactly I needed or didn't need. As it turned out did not need a roof st this time, in the future though they have my business.

Stephanie McCane
03:32 21 Jan 22
Great company!! They did an excellent job from start to finish on the installation of my roof and gutters. John Luttrell was our rep and he had great customer service. We are very happy with the work!!

Alisha Love
23:15 20 Jan 22

Richard Crabtree
21:32 20 Jan 22
When Elevated Roofing started the tear off of my roof after a hailstorm; they found a substandard issue of no decking on a part if the roof. They got it fixed and brought up to standard in good time.I will use them again and refer to friends.

Scott Templeton
19:18 20 Jan 22
Too notch experience. Worked extremely well with the insurance adjuster to get me the most $.Roof install was timely & flawless. John Luttrell is a rock star.

I contacted Elevated Roofing for our roof replacement. John Lutrell, project manager, came to us the same day to inspect the roof and took time to explain details about his plan for our roof, the product he was going to use and warranty. John also worked with our insurance company and provided a transparency of paperwork.John and his team have provided excellent service on our new roof and gutter replacement. We are very happy and highly recommended Elevated Roofing.

Clare Smith
23:29 19 Jan 22
We had a great experience with John at Elevated Roofing. He went above and beyond to get the work done that we needed. Not only was he a pleasure to work with, but the work was done quickly and very well! Couldn't be happier with the results.

Dallas1974
21:28 19 Jan 22
My experience with Elevated Roofing was very pleasant. Communication was very easy and they took care of me right away. John inspected the damages and also helped me communicate with my insurance company and at the end every thing was handled nicely and professionally very quickly. I'm very happy and satisfied with their service and quality of their work and highly recommend them. Thanks a lot for your excellent work John and team.

Dania Morris
19:11 19 Jan 22
Highly recommend! Since I contacted Mike Witte to do the inspect at my roof to see the damages that needed repairing, he provided us an incredible service! very professional, his assistance was above and beyond. all the communication with Elevated Roofing was 5 Stars! The way how Mike and his team has handled this job is the gold standard for any company. He answer all our questions. I highly recommend Elevated Roofing . Thank You Mike!

Samson Sadibo
21:18 10 Jan 22
Mike Witte was a nice person to work with.

Elevated Roofing simply outclassed every other roofer that we have seen work in our neighborhood, in every way. The professionalism and integrity of each team member reflected the owner. ER was prompt, communicative, detail-driven. Everyone goes the extra mile in quality and follow through. Amazing experience.

Karen Reston
22:25 05 Jan 22
HIGHLY RECOMMEND. First time having to replace a roof and I was at a total loss as to what to do. Hours of research led me to reach out to Elevated Roofing and I was put in touch with Mike Witte. Words can't describe how incredibly thankful I am for Mike and his team. Not only was he prompt and professional, he made extra effort to make sure I was at ease with the whole process. You could tell his years of experience has made him knowledgeable in the materials, the right people to hire, and how to navigate the insurance claim effectively. He and his team worked to get the insurance company to give a fair settlement. Left to try to figure all this out ourselves, we would not have explained our needs nearly as well as they did. His crew worked quickly and efficiently, making sure to clean up after themselves. Mike was in constant contact with me with their timeline and schedule. The only surprise was how easy Mike made this whole experience. We now have a beautiful new roof and I could not have asked for a better team.

Vic Santiago
17:03 19 Nov 21
I had a worker of Elevated Roofing to come out and inspect my roof at my home to see if there were any damages that needed repairing before I sold my home. The worker first name is David (former Navy). David was very professional, knowledgeable an a very personable man. David seems like an all around good person that i would like to have working for me if I I had roofing company. Thanks David

Steve Moran
14:43 15 Oct 21
David inspected and sealed the leak in our vent pipe. He was professional, courteous, and on time. Thank you!

Jackson Phan
16:26 28 Jul 21
Elevated Roofing, specifically Michael Lance, have provided exceptional service for our roof installation. We had a few different companies come out to provide an inspection but Michael was the only one to take the time to go over what he saw and his professional opinion. He was very helpful in detailing the next steps with insurance and what to expect. He also met with the insurance company (on multiple occasions, even on a weekend) to make sure they saw what he inspected. The crew itself worked quickly and made sure their work area was exquisite in cleanliness. Michael then provided another inspection and gave his seal of approval. The way Michael has handled this job is the gold standard for any company. He was there throughout the entire process and I could rely on a quick response and he answered all my questions. Even the billing team (Ashlyn) was super courteous and quick in providing invoices and make any necessary updates. I highly recommend Elevated Roofing (especially Michael Lance) for any future jobs because of his transparency throughout the process from inspection to completion.

Rayan Marron was very professional and helpful. Inspection, replacing the roof and communication were done in highly timely manner. Thank you Mr. Marron.

Joseph Langford
00:06 15 Jul 21
Ryan Marron came out and took care of us from start to finish. The crew got here early and stayed late to finish in 1 day! Most of my neighbor's homes are taking 2 or more days.We have a great looking roof and gutters! You can tell which roofs Elevated Roofing did in our neighborhood. They really do stand out and look like quality. A job we can all be proud of.

Nick Gartside
19:18 08 Jul 21
Josh Lashua took great care of us to explain everything and be sure the insurance company had everything they needed to get the repairs completed as fast as possible. His team showed up on time and finished the same day. They replaced the gutters and re-stained the fence. Everything was so clean afterwards and they used a mesh instead of tarps so the grass and garden didn't suffer in this texas heat. We will be using them again in the future.

Richard Howard
14:20 02 Jul 21
Elevated roofing came out to inspect a roof on a home that one of my clients are buying in Frisco. They came out and gave their honest opinion on the roof damage.Ryan was my main point of contact. The whole experience was pleasant and I would recommend using elevated roofing to any of my friends, family, and colleagues without hesitation.

Scott Nelson
20:16 14 Jun 21
John Luttrell did a wonderful job keeping me informed of the process and progress of our roofing and gutter replacement thank you for a job well done

chriswilliams1999
09:49 08 Jun 21
Ryan Marron is One of a Kind! Service, Integrity, Knowledgeable…I mean I could spend a lot of time giving examples, but I'd love for other people to experience what I experienced which is why I'm referring any and every one who has roofing needs to Ryan Marron and Elevated Roofing!!!

Marquis Hall
22:31 02 Jun 21
Service was great, the team made sure my roof repair was done in a timely manner and made everything easy for me.

Mike Pedersen
20:46 01 Jun 21

kathryn finger
00:03 28 May 21
We would like to thank John Lutrell. He and his team did an excellent job on our roof/gutter replacement project. The job was completed in the time frame presented with high quality materials. John was able to get insurance approval for additional repairs as well. We live in the Houston area and were unable to be in town during the project. John kept us informed by sending texts and pictures as well as through phone calls. So grateful a friend recommended Elevated Roofing.

Thomas Fleming
19:38 26 May 21
I am so thankful I met Kenny Gammons and had the team from Elevated Roofing replace my roof. Kenny was awesome. He set up calendar invites, showed up on time and walked me thru the entire process. He sent and responded to text messages, shared photos of progress and continued to make sure I understood the next steps. I can not think of a more professional approach for a contractor to have. The quality of my new roof is beyond my expectations. I wish I could give more stars and more praise. 10/10 would not hesitate to recommend Kenny and the entire Elevate Roofing team!!!

Veralyn White
14:15 14 May 21
Sean Bullard was very helpful and professional! He answered all our questions. On the installation day he and his crew were right on time and finished in record time! They cleaned up all of the old roof and took exceptional care not to get anything in our pool! I would definitely recommend Elevated Roofing to anyone needing a roof!

Jessica Minjarez
15:50 13 May 21
Martin M. came out to fix a leak we had. He was thorough and showed me everything in pictures that he discovered. He gave me the option of receiving a quote to fix in the future or fixing on the spot. He finished the job effortlessly and I was very happy with his work. Next roofing repair job will definitely go to Elevated Roofing!

Matt Morris
19:11 09 May 21

Danette Gilmore
11:32 09 May 21
Quick, efficient and very professional.

Melanie Hill
20:40 14 Apr 21
Elevated Roofing has always been an excellent community partner. They recently donated their services in kind, to replace the almost 20 year old roof at the large pavilion at Frisco Commons Park in front of the Veterans Memorial! Mark Blum and Kenny Gammons were great to work with and their whole team got the job done quickly with great results. If you go by the park, check it out! Thank you so much for your continued fantastic work!

Niki Moses
14:15 14 Apr 21
Logan did a great job getting the claim process going, checking in on appointments with gutter crew, window screen repair, AC condenser cleaning and staining of the fence.

Vijay Seshan
18:25 13 Apr 21
They are very prompt and did an excellent job . Very customer friendly and best thing compared to other competitors is elevated roofing people pickup the phone and answer the questions you have and help with concerns even at odd hours.Cody did an excellent jobI definitely recommend elevated roofing for your roofing needs.

William Patterson
19:56 09 Apr 21
Michael Lance was superb communicating with us and explaining all that was happening. He was instrumental in getting our insurance company to cover the claim. Highly recommend.

Jeffrey Zone
13:50 06 Apr 21
Right off the bat, Josh and his company Elevated Roofing are the finest and best roofers you will find. Look no further and higher Josh and His team from Elevated for your roofing needs. I am a complete 3rd party who needed a roof inspection for a home we were about to buy. Josh, made it to our home on a last moment's notice, did a thorough inspection using a drone, cameras, and a written report. Due to this thorough report we decided against the purchase saving us thousands of dollars. We already had over bid on the home, and now add at least $10,000 in damage. He knows roofs like no other, calls it like it is, is professional and dependendable. He will take the time to educate you on the weather, soil, and give you a realistic view of what if any repairs or maintenance you will need. He asked for nothing in return, not a cent. In conclusion, check Elevated Roofing out and consider hiring them for all of your roofing needs. This company is 100% legit. Thank you Josh.

Bipin Raval
01:10 30 Mar 21

Blaze Anderson
22:34 25 Mar 21
The project manager that came to inspect my roof was awesome! His name was Ryan and he seemed to genuinely want to help, not just make paycheck. He patiently explained all my options and even tarpped the trouble spot on my roof free of charge until we could get the ball rolling. 10/10 would recommend to anyone in their service area.

John Mangiaracina
21:02 25 Mar 21
I reached out to Elevated Roofing after a heavy storm caused some damage to my home. Logan B. contacted me to hear my concern, and offered to come by immediately. He arrived timely, was extremely courteous, and kind. Logan fixed my issue promptly and to my complete satisfaction. The experience was literally one of the best repair visits I've ever had, and I would not hesitate to call Elevated and request Logan (specifically) in the future.

alicia cruz
14:55 24 Mar 21
I cannot say enough about the team at Elevated roofing! First off Ceasar and Mike Witte were very professional along with his installation team. From the beginning to end we couldn't have asked for better quality and workmanship. We had half round gutters installed and had quotes from others that were at least 25% more in some cases. I also have to point out that after the job was complete Ceasar reached out and mentioned that just because the job was complete that the relationship didn't end and to reach out with any questions or issues. Thanks Elevated Roofing

Jennifer Martinez Jmar Wellness Solutions, Inc.
23:57 19 Mar 21
Logan Barker is extremely professional and was on time which was extremely refreshing. He was honest with his evaluation of our roof and took his time explaining a few observations of normal wear and tear. He even took time to look at our neighbors roof because they had some concerns. I will definitely be calling Logan if we have a Texas hail storm run through our neighborhood.

Jason Hawkes
16:17 16 Mar 21
Had the opportunity to connect with Logan and I am very impressed. Looking forward to working with this company into the future. Professional, honest, and diligent.

Michael Bell
20:21 13 Mar 21
Elevated Roofing did a great job replacing our roof and gutters after a hail storm. They even handled getting the fence re-stained. Kenny and the whole ER team were very responsive and sent pictures of the progress the day of. After having troubles with the insurance company it was a relief that the work itself was almost effortless on my end. Would definitely use again.

We decided on Elevated Roofing for our project. This coincided with ill tempered weather. Our job was delayed a week due to weather concerns and what Texas will now call snowpocalypse. We had below freezing temperatures and snow and ice for a week. Our power was out for a while. The heat could barely keep up. It is better is the past!We worked with Kenny at Elevated Roofing to get our roof replaced. I knew someone in the neighborhood worked for the company live right around the corner from me. And the the company office is less than a mile from my house, so I knew if I had any problems where I was going to go. But kenny and his lead contractor did a great job.Everyone was professional, kind and respectful of our neighborhoods and property. They cleaned and swept both with a broom and a magnet to get nails.After the job was completed a second quality control inspection was done. This included a visual as well as another magnet sweep. This is a great team of people who go out of their way to make sure the job is done safely and correctly.

nitin goyal
02:12 09 Mar 21

Pat Helwig
22:38 03 Mar 21
Elevated Roofing delivered a quality roof rip and replace in a timeframe much quicker than expected. Kenny Gammons and his team's attention to detail on and off the roof is top quality and a critical detail many companies currently overlook.

Malia Phillips
19:56 03 Mar 21
Ryan Marron was wonderful! I will be recommending him to everyone I know that needs a new roof

David Gilson
19:27 03 Mar 21
Ryan Marron from Elevated Roofing came out to our house the day after we had a nasty hail storm and did a thorough inspection of not only our roof but also the gutters and other structures we had around the house.He took pictures of everything and sent them in a professional summary the same day he came out and let us know that we had some very minor damage but nothing that required any action at this point in time.I hope I will not have to use them for quite a long time but I will not hesitate to have Ryan and Elevated Roofing come back out if we have any other roofing issues in the future.

Barbara Peninger
14:56 03 Mar 21
We definitely had a choice for roofing. We chose local and Elevated Roofing. They were quick to respond to our initial call. They set up time to walk through what we needed and worked with us to schedule the appointment. Our initial appt was before the February winter storms. We worked together to reschedule at a time when it would be safe for the installers and the weather was appropriate for the installation.On the day of they sent a text letting us know they were on their way. They arrived and began immediately. The installers were professional and friendly. Our POC then followed up later. The clean-up was very thorough with someone coming the next day for a Quality inspection.I will recommend Elevated Roofing !!!

Vin Martin
14:41 20 Feb 21
Elevated Roofing came through with a reasonable estimate for roof repair and dryer vent installation. Then they came out and did the repair as promised. Roof looks good, we are happy.

Alun Roberts
20:27 11 Feb 21
Great and fast service by Martin. Very friendly and professional.

Hannah Turnage
01:16 11 Feb 21
Michael Lance and everyone I've worked with at Elevated Roofing has been outstanding! I had a tree limb fall on my roof, and since Michael used to be an insurance adjuster, he has been extremely helpful throughout this process. Then, he hand-selected the best crew for the job, came to make sure the work went as planned that day, and worked to make sure I get the remaining money from my insurance company! Many, many thanks to Michael, the crew, and Elevated Roofing. I love my new roof!!

Rohysbell Arevalo
22:35 10 Feb 21
After a hail storm we called Elevated Roofing. We decided on Elevated Roofing after they had replaced the roof to several of my neighbors. Ryan Marron, came over and did an inspection and provided us with a detailed report a few days later. Once we had decided that we would proceed with the replacement of our roof, Ryan came over and went over everything. We are very happy now with our new roof. We would recommend Elevated Roofing and Ryan every time.

Kostadena Mantas
19:41 10 Feb 21
My fiance and I decided to agree to a roof inspection and were very pleased with Ryan's report and professionalism. He was very thorough and provided detailed information in his report that made it easy to understand. Service was spectacular, we highly recommend Elevated Roofing if anyone is on the fence!

Andrew Plum
18:13 10 Feb 21
Was referred to Ryan Marron who came out for a roof inspection at our house, as I believed it to be in need of repair.Much to my shock, Ryan actually said our roof was in solid shape and did not try to force a repair on us. I have a lot of experience in the contracting field and found this to be extremely refreshing. When we (inevitably) need roofing work, Elevated will be the only company we call and will eagerly recommend them if asked.

Diana Daugherty
16:52 10 Feb 21
Logan Barker really came through for me. After dealing with other companies for 4 months my daughter found Elevated Roofing. Logan took charge and I had a new roof in 2 weeks. He went above and beyond! He handled the whole process promptly and efficiently. He was professional, detail oriented and kept me informed throughout the process. Thank you Logan.

Randal Denton
15:46 04 Feb 21
John Luttrell is the best roof guy in the business! I highly recommend.

Max Williams
00:31 03 Feb 21
Ryan gave my home an inspection and was very thorough with helpful information. He provided a detailed report. He also provided us great service and was courteous. I would highly recommend to my friends and neighbors.

Samuel Johnson
20:57 02 Feb 21
Ryan Marron came by to give me an inspection after calling Elevated Roofing. He called to let me know when he was close (which was right on time) and was incredibly thorough making sure to check every corner of my roof. I sat down with him after and he was able to walk me through everything he had just inspected and give me a good understanding as to the current state of my roof. He educated me as to the structure of my roof and let me know that no work was needed which I was most grateful for... his honesty. I would recommended elevated and Ryan every time.

Rafe Hembree
12:20 02 Feb 21
Ryan Marron came and inspected our home and was very responsive. He answered my questions and pointed out the concerns I mentioned were not an immediate threat to my home. I really appreciated his honesty and insight. Although my roof doesn't need to be repaired or replaced, when it does, I'm only trusting Ryan and his team to do it. There's too many drive by roofing companies in my neighborhood leaving cards everywhere.

Anson Switzer
03:54 02 Feb 21
We reached out to Ryan after the most recent storms to check out our roof to see if we had any damage. He was very professional and provided clear and detailed information. I would highly recommend him to anyone I know.

Mary Scarpa
03:30 02 Feb 21
I enjoyed working with elevated roofing very much! I have used them twice and both times have had excellent service. I highly recommend them to anybody who needs a roof inspection, roof repair, or roof replacement..

Rebecca Landry
02:13 31 Jan 21
Just wanted to give a wonderful review of Mark Blum, the relationship manager. He is always so positive about everything! When we had some storm damage, and our outside outlets wouldn't work, he had his employee call us. He guided us to fixing the problem without even coming out or charging us. Thank you to this HONEST company!

Chris Deck
17:19 29 Jan 21
Elevated roofing did a great job. Martin & Johnathan came to my home quickly to make a vent leak repair. They also inspected and sealed all other vents. Price was fair and I would definitely use them again.

Whitney Briggs
01:54 27 Jan 21
We had a rough leak that increased in intensity quickly due to consecutive rainy days. I called this company and they sent someone out quickly to take a look and provide an estimate. The estimate was fair and everyone was courteous. Martin and Jonathan came to repair our roof and did an awesome job. They were efficient and helpful. Thank you Elevated Roofing!

sami almuhtadi
22:39 26 Jan 21
Absolutely the best in the industry. Highly recommended!!

Camino Construction
19:34 26 Jan 21
Great Service! Kenny was a pleasure to work with! Great communication! Great Work!

Mary Arnold
00:21 23 Jan 21

Mary Ellen Wells
22:28 18 Jan 21
Kenny Gammons was very professional, and acted on a time sensitive roof replacement that had previous hail damage. We were 2 weeks from closing when the issue was found during inspection. Kenny mad everything seamless and he even met with our insurance rep to help speed the process along. This is a 2nd home we've used ER on with a total replacement and highly recommend them to our friends and family!

Crystal Magoha
01:48 17 Jan 21
Absolutely, the best roofing company in the game. Don't waste time shopping around, get the certified, caring and unparalleled professionals on your roof. I saw the team picking up nails in our flower bed and on the sides of the home with their hands, one by one. Kenny was amazing to work with and everything from the initial estimate to the actual roof installation exceeded our expectations. Thank you Elevated Roofing!

Michael Lance from Elevated is a thorough professional and it was very seamless experience.I would recommend to my friends.

Binoi Skariah
02:19 14 Jan 21
I have to give credit to Detlef Domagalski for all the hard work managing my last minute requests, dealing with my insurance company, and overall Project management. Will definitely be asking for him again on my next roof project.

Mahmoud Ellabban
16:47 05 Jan 21
An Amazing professional service company that you can count on ! After a thorough search for several month I picked elevated roofing and I am glad I did so. Michael Lance was the technical sales person and the project manager. He is so experienced and he was so responsive and patient. He was on top of his crew the whole time to ensure they do a quality Job as usual. I was very lucky to work with him. I am glad I have picked this trustworthy person & company to help me with my roof replacement. The Job was not easy since I had steep slopes and I went with the Best Class Shingles in the market but Michael and his team showed their great capabilities for this mission. Thank you so much again and looking forward to working with you again in the future.

The forecast was for two solid days of rain and I woke up to my roof leaking. I called Elevated Roofing and they sent the repair technician Martin Mosqueda out within 15 minutes. He had it tarped and took pictures of what needed to be repaired in the rain! This was all taken care of 1 hour after I made the first call. What a relief! Martin was so professional and quick and I am so glad I called this company when I needed a fast fix.

Angela Eifert
15:00 16 Dec 20
Kenny Gammons was the lead on our project, and he exemplified excellent professionalism from moment one at the insurance adjusters inspection all the way through project completion. He also kept us updated on when each project would be started and finished. We had the roof replaced, gutters replaced, fence repaired and re-stained, garage door replaced and the garage interior repaired and repainted. I was most impressed when he was able to get our roof replaced in one day. As a mom with littles, this was truly appreciated! Everyone at Elevated Roofing was friendly and knowledgeable! Whenever i had a question, they were able to explain and assist in a timely manner. I HIGHLY recommend Kenny and this company! Hands down, the best roofers we've ever worked with.

Chris Mazza
15:20 02 Dec 20
The Service Team was AWESOME. Martin and Jonathan were a pleasure to meet. They showed up early and took care of our repair immediately. Just in time for the rain! Thanks guys.

Vince Richards
23:24 01 Dec 20
Contacted Mark Blum who was able to quickly get me a same day appointment. Martin and Jonathon were out within a couple hours and were courteous, knowledgeable and professional. They quickly identified the problem and explained the process. Truly a great experience with Elevated Roofing. Highly recommend them for all roofing needs.

I cannot express just how stress-free Michael Lance with Elevated Roofing made our roof / gutter replacement process. From the first time Michael came out to inspect the storm damage, he was extremely knowledgeable and provided clear explanations. He invested time to meet with our insurance adjuster and fought to make sure that all of our damage was covered. He was very communicative during the entire process and always responded in a timely manner to any questions that arose. He took time to inspect the job upon completion and address any minor issues. Could not have selected a better manager for our project.What was even better is that Michael's professionalism was consistent throughout the entire Elevated Roofing team. They did an outstanding job of communicating with us on the timing for various items and their follow-up was timely and accurate. Best of all, the installation team did an excellent job and there were no issues whatsoever. The project was started and completed on schedule.Replacing a roof can be a very challenging and stressful process. However, I would highly recommend Elevated Roofing and Michael Lance to anyone that wants a stress-free experience and a high-quality result. They will certainly be my choice for any future repair needs.

Mark Kerin
23:22 13 Nov 20
The company worked hard to make things right at the end, so

Gene Cushion
11:38 05 Nov 20
Metal roofing had ice damage from previous storms.Elevated roofing had the knowledgeable and available skill set to diagnose and bring in appropriate work to complete the job..

Tre Sellari
19:14 04 Nov 20
Elevated Roofing was amazing! Fidel came over to inspect our roof after a leak was discovered. He went above and beyond! Discussed our next steps to alleviate our issue.Once the issue was discovered and a plan was created, in came Martin. He was extremely easy to communicate with, on-time, and did great work!I will be using them every single time I need anything related to my roof!Also, this was all done in a matter of days! Called in the morning, Fidel came in the afternoon to inspect, and a few days later Martin was here to fix!

Kellie Morris
23:09 22 Oct 20

Alexander Ross
20:10 21 Oct 20
From the first minute I met Kenny I knew it was a good fit. He was honest, direct and explained everything they would do, he even suggested waiting a year as we could get one more season out of the roof. Then one year later they did the work. Punctual, tidy, informative are just a few words I could use. All in all they were great and the roof looks good. Thanks guys.

Logan and Parker were wonderful in helping navigate my first roof damage and replacement. Not sure where I would be without them and I truly appreciate all of their help along the way. I will always use Elevated Roofing.

stephanie queen
21:01 20 Oct 20
Detlef Domagalski did a great job on a tight deadline.

Mark Welsh
02:51 15 Oct 20
Our realtor recommended Elevated Roofing for a last-minute roof replacement. From the moment we met Michael at Elevated Roofing, it was a breeze. He was extremely proactive in communicating with us, he worked wonders to ensure our roof was replaced quickly, engaged with our insurance adjuster to speed up the process and was on-site to supervise the crews any time work was being done. We moved out-of-state, otherwise - we'd 100% call Michael and Elevated Roofing the next time hail came thru North Texas!

kevin duncan
18:13 14 Oct 20
My wife and I work with Detlef Domagalski with Elevated Roofing after a storm damaged our roof. I can not say enough about the excellent job he did in patiently explaining and managing the whole process from start to finish. Detlef made the process of working with our insurance company very easy, he is friendly and just a all around good guy. Thanks "D" for doing such a great job we really appreciate it. Our roof looks GREAT and I have already recommended him to a friend. Thanks Elevated Roofing for a job well done!!!

Kenneth Cory
16:21 12 Oct 20
I worked with Logan Barker who did an excellent job organizing, managing, and explaining the process for getting my roof repaired. It is a complicated process working through one's insurance company to get all this done, so having a good roofing company to walk you through it is critical. The team was able to get the entire job done in one day, and they even quickly came back and repaired a faulty power fan, even though it was not their fault the fan was bad. They provided me much higher quality materials and a longer-term warranty than their competitors, all within the costs allowed by the insurance company. Mostly, they just worked hard with a good attitude. I would highly recommend them.

Jerry & Kim Finke
11:22 09 Oct 20
Elevated Roofing did an exceptional job on our roof. We were amazed by John Luttrell's professionalism and attention to detail. He kept us informed of all steps and how everything progressed. He provided us guidance on the color of shingles and gutters that would look the best with our house. We decided to use his suggestions and were extremely satisfied with the curb appeal once everything was completed. Alfonzo and his crew came out to do the roof and did outstanding. They were on time, worked exceptionally hard and performed to high standards. We are completely satisfied with the entire experience and highly recommend Elevated Roofing for any roofing needs.

Zach Caldwell
15:45 06 Oct 20
Ryan and the team at Elevated Roofing were great. They were very punctual a arriving on time, installed my new roof in a single day, cleaned up everything. Would highly recommend.

Ryan Zamarripa
15:15 06 Oct 20

Roz Height
18:36 05 Oct 20
I found Ryan to be very helpful and responsive to our needs and requirements. He worked well with our insurance company and got everything handled in a prompt manner. Elevated Roofing did a fine job and I highly recommend them.

Karen Henry
21:36 30 Sep 20
I cannot say enough about what a GREAT job John Luttrell and Elevated Roofing did for me. I had significant damage after a pounding hail storm. John did a thorough inspection of my home, had my cracked skylights securely covered, and met with the adjuster from my insurance company. He fought tirelessly until he had everything approved for repair or replacement. Once everything was approved, it took mere days for everything to be taken care of - new roof, screens repaired, new skylights, all new gutters. I am still amazed at how much was approved by my insurance company! Each crew did a quick and professional job. John was on site to ensure that it was all being done to the very highest standards. I heartily recommend Elevated Roofing!

Barrett McGill
14:12 30 Sep 20
I contacted Elevated Roofing to complete a roof inspection of my property. It had been a few years, and with all the crazy storms thought it would be worth it. The roofing consultant I worked with was Ryan Marron. He was on time, professional, knowledgeable when answering my questions and most importantly honest. I didn't need any services at this time but when I do, I will be using Elevated Roofing.

Scott Butts
02:02 30 Sep 20
Ryan Marron is a Stand out guy!100% professional he came out fixed an issue We had free of Charge, and gave us a free inspection!!!Will def use Ryan and Elevated Roofing in the future!

Hilary Duenner
22:40 29 Sep 20
We had our roof inspected by Ryan. He gave great feedback around what needs improvement, and what can ultimately wait a few more years. While we all decided a new roof wasn't necessary, it was Ryan's honesty that really struck me and wanted to share that. Thanks for the great information and we'll definitely reach out in the future!

Roger Benjamin
18:23 29 Sep 20
We recently bought a house and thought we would get a more professional inspection done. I was referred to Elevated Roofing and decided to request an inspection. The inspector, Ryan, was very professional and friendly. He answered all my questions and walked me through all the areas that needed addressing. He was transparent, helpful and very knowledgeable! Highly recommend! Will definitely work with him for all our future roofing needs!

Clayton Peddicord
17:58 29 Sep 20
Ryan came out and inspected my roof and gave me an honest assessment. I will definitely call him in the future for any needs I have and also refer him to my friend's needs.

Steve Yunker
15:48 17 Sep 20
Martin and Jonathan replaced a roof turbine vent in 10 minutes! Wow. I highly recommend Elevated Roofing!!

Sergio Puga
18:15 16 Sep 20

David Sterling
21:03 08 Sep 20
I had Detlef Domagalski come out for a free roof inspection. He did above and beyond what I expected. He repaired and caulked a vent that was allowing a small water leak. He did not charge me and was kind to do it without payment. I highly recommend Detlef and Elevated Roofing. They are honest, sincere, and will be my next roofing company. Thanks again Detlef!

Martin Mosqueda and his helper did a excellent job fixing a leak I had on my roof.When Martin came out to give me my estimate he told me up front what the cost would be and that there wouldn't be any surprises. He was thorough and helped me understand what he would be doing to my roof. I'll add that he was friendly and professional.When the day arrived for him to do my repair he told me he would be here at 9:30. He was here at exactly 9:30. He immediately got to work and was done in record time. I checked my Nest cameras while at work and to my surprise I saw something I don't normally see from repair men. When he was loading up his truck to leave I saw him clean up some debris from my driveway that was left behind. I couldn't even see what was picked up. So to me that speaks volumes. Even if it was small debris, it was important enough to him to clean off my driveway before he left. I wouldn't have mind and I probably wouldn't have noticed yet he did it none the less. That's integrity folks!When I first saw all these 5 star reviews of this company I thought "surely everyone was persuaded to leave a 5 star review so they could in turn receive a discount"..nope! I now understand why. This company is worth it hands down.Do yourself a favor and quit looking for a roofing company and just go with Elevated Roofing.Thank you Martin! Thank you Elevated Roofing!

Debra Waring
13:58 28 Aug 20
I called because the other company that installed my roof originally didn't do a good job. Elevate had such raving reviews I called them to fix some missing shingles after a storm and they were fabulous. During the recent storms another shingle popped off the original roof. Just ONE! David from Elevate came out and fixed it with a smile and it took about 5 min. He was pleasant and careful and fixed it perfectly. When I need to replace this whole roof I will only use Elevate.

Ernest Stull
20:24 26 Aug 20
Ryan Marron rang my door bell. Introduced himself and explained how he approached his work. He was NOT a pushy salesman. He did my inspection and explained what he thought my insurance would do. He was there when the insurance came to look at my roof. He was very helpful and went the extra mile on some of the work Elevated Roofing performed. I would highly recommend Ryan to anyone needing to replace a roofl

What a wonderful experience! Elevated Roofing replaced all of the roofs in my subdivision. Eric Marsonette was the project manager and he was on site every day making sure that everything was done correctly. He was professional, friendly and honest. There was some debris left in the middle of my driveway and it did quite a bit of damage to my car. He made sure that the company covered the expensive repair. What a blessing our HOA chose this company. I highly recommend them. It would be an extra bonus to have Eric as your project manager.

Curtis Parish
15:34 18 Aug 20
I used this roofing company last month for some wind damage. Well, we had another storm this weekend and I had more damage. I called the guys again and rather then hassling with making an appointment, Martin and Jonathan took care of me right then at the best price a person could ask for. I say give these guys a call. I wasn't disappointed.

Tony Bruckler
18:27 13 Aug 20
John and the elevated roofing team were a please to work with. Would absolutely recommend them. Walked me through the entire process with the insurance claim and completed the work as promised and on schedule!

TRACY SNYDER (Teee2)
15:12 31 Jul 20
I worked with Mike Witte at Elevated Roofing and it is hands down the best roofing company I've ever used. They pride themselves on excellence and they absolutely provided it every step of the way. From their top notch materials and workmanship, to their knowledgeable employees and fantastic communication – I was never left wondering what repair was going to be done or when. Mike handled my entire hail claim with ease and professionalism. This has been the best customer service experience I've ever had and I can't recommend them enough!

Willie Lees
21:31 28 Jul 20
I contact Elevated and received a prompt response. i inquired about getting an UL roof inspection and by the next morning Josh L had completed and forwarded the inspection information. I will definitely call on Elevated and Josh for any future needs.UPDATE (7/28): The Elevated team did excellent work as promised from the initial meeting until all the details were finished regarding my full roof replacement. All work was as stated, AND Josh continued to fulfill his customer service promise! His help in resolving some conflicts with our insurance company was above and beyond. If you want quality work, with great customer service, and excellent delivery and communication choose Elevated Roofing. I was blown away through the whole process and felt like a valued person. Can I give more than 5 stars?


Vicki Dittman
00:01 24 Jul 20
My project manager Logan Barker was very personable, professional, and friendly. My roof looks amazing! I am very pleased and will recomend Logan and Elevated Roofing to all my friends and family.

Kashif Haq
17:15 22 Jul 20
Really pleased with work Elevated Roofing has done on my house. Dave A. was professional, courteous and thorough. Highly recommended.

Cedric Robinson
15:49 21 Jul 20
I worked with Eric. He kept me notified with plans, he was easily accessible, very knowledgeable, and he took extra time to inspect the work outside of the normal inspection. He took a lot of pride in making sure this experience was as smooth as possible for me.

Brenda Wiggins
01:47 21 Jul 20
It has been a true pleasure to work with John Luttrell and Elevated Roofing over the last weeks. From our first meeting John was friendly, informative and extremely professional. He has an experienced knowledge of roofing, design and construction. He was eager to help us get the look we were after for our home, and in the end did just that.The different crews that we worked with were friendly, hard working and showed attention to detail at every stage of the project. Each crew made sure we were satisfied with their work before they left the property.In the end, we could not have been more pleased with Elevated Roofing & Gutters, Elevated Painting and every member of their crews and staff. A very special thank you to John Luttrell for his extra effort to provide everything promised.

Carolyn Stringfellow
04:25 20 Jul 20
My wife and I could barely wait to tell Logan Barker how much we loved our roof! It looked better than we ever imagined. What we like about Elevated? Everything!!!! Logan represented the company, professionally, with great service, great value and with instant responded to every concern that we brought before him. Quite frankly, we knew that we wanted to do business with Elevated the moment we discovered that the company shared the name of one of our favorite churches. It was a pleasure doing business with fellow Believers and we will take great pride sharing our experience with family and friends.Again, many thanks to Logan and the whole Elevated Roofing family.Kenneth and Carolyn Stringfellow

Dennis Gregory
19:27 15 Jul 20
They did what they said they would do reasonably priced and in a timely manner. Eric was our project manager and looked over the job from start to finish. He was polite, kind, and had the knowledge to answer any questions we had. I would certainly recommend them in the future.

Paul Lewis
19:54 12 Jul 20
After a heavy hailstorm, our neighborhood has had numerous proffers from at least 5 different roofing companies and nearly every house in the neighborhood is having repairs or replacement done. We found a door hangar from Elevated on our front door and our contact with Ryan Marron has been wonderful. Ryan was able to provide us with an estimate immediately after doing a roof inspection and it was within a few dollars of the insurance company adjustor's estimate. He explained the options clearly and well and described the process in detail. He was able to have a crew at our house within a couple of days and they completed the work in a single day leaving the area around the house clean and tidy. Ryan was there throughout the day supervising and keeping us aware of what was going on. We couldn't have asked for an easier and more professionally handled experience. Highly recommended!

Darlene Patton
15:12 09 Jul 20
Elevated Roofing just finished the installation for our new roof and gutters. They did a fantastic job and all the crews were polite, helpful and did a great job cleaning up when they were done. Daniel Donahue was there throughout the whole process. He was extremely helpful with all of my questions and concerns and made sure everything ran smoothly. Then he took the extra time to come back after every crew to make sure the job was done to our satisfaction. My husband and I were very impressed with his commitment. Thank you Elevated Roofing for a great job. We will be passing your information on to anyone we know that needs a roofing company.

Donald Safar Jr
15:12 08 Jul 20
I am currently employed with BlackIron Construction and we had a unique project for a residential balcony that needed a drain installed due to low spots in the roof. David Alcala and Bill Smith we're both a pleasure to work with. They were very knowledgeable and precise with the execution of the project. I would highly recommend elevated roofing for any commercial or residential projects.

sean Kalseth
02:33 04 Jul 20
Always had an issue finding a trustworthy roofing company for myself and my clients until I meet Mark Blum. Mark listened to our needs and expectations. Mark Blum was responsive and made sure our needs were meet. Best roofing company in N Texas!!!!. 100% recommend Elevated Roofing and Mark Blum. Kingdom carriers one roof at a time!

Dana Hitchcock
19:12 03 Jul 20
Kenny and the Crew were absolutely fantastic. The job was clean and completed on time and with out any issues.

patricia vining
15:50 01 Jul 20
Recently I had my roof replaced by Elevated Roofing. Fidel Ladinos was my contact person. I cannot say enough good things about the company and Fidel. From the beginning of the project to the end Fidel kept me informed about how everything would progress. They were always on time, professional and provided exceptional quality and customer service. Working with Fidel was a pleasure and I really appreciate his attention to detail. I would definitely use them again.

Gerardo Ortiz
10:24 01 Jul 20
My boy Fidel Ladinos and his crew did an amazing job !If y'all need any roof work done please hit him upI highly recommend him.Don't forget to Tell him I sent y'all 😉

We had a small leak in our office roof. David was efficient with his and my time. After the work was done, he showed me pictures of the problem areas, and pictures of his repair. I appreciate David and wouldn't hesitate to ask for him if I need roof work in the future.

Ally Hoffman
16:07 29 Jun 20
David did a wonderful job repairing our roof. He even noticed some repairs that needed to be done and took care of them for us (and shared pictures with us after the fact). Thank you for quality service!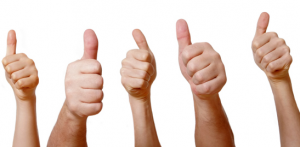 Feedback from our customers is very important to us and allows us to continue to improve our services and reach our goal of being the best roofing company in North Texas! We greatly appreciate honest feedback as it not only helps us improve, but also helps other home owners to make an educated decision when choosing a reputable company to inspect and potentially replace their roof. There are unfortunately a lot of questionable companies out there and we want to do our best to help homeowners avoid having a negative experience when repairing or replacing their roof.
Please take just a few moments out of your day to provide us an honest review at one of the sites shown below or write us a review here on our website. We thank you again for the wonderful opportunity to work with you and provide you with the best roofing service possible!
Thank you in advance for sharing your experience with others!
Are you ready to book your free roof inspection? Click here.