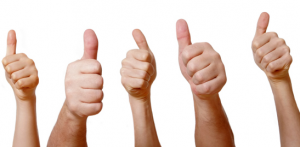 Feedback from our customers is very important to us and allows us to continue to improve our services and reach our goal of being the best roofing company in North Texas! We greatly appreciate honest feedback as it not only helps us improve, but also helps other home owners to make an educated decision when choosing a reputable company to inspect and potentially replace their roof. There are unfortunately a lot of questionable companies out there and we want to do our best to help homeowners avoid having a negative experience when repairing or replacing their roof.
Please take just a few moments out of your day to provide us an honest review at one of the sites shown below or write us a review here on our website. We thank you again for the wonderful opportunity to work with you and provide you with the best roofing service possible!
Thank you in advance for sharing your experience with others!