No two McKinney roofing systems are exactly the same. North Texas roofs differ in terms of material, size, shape, slope and other features. In general, there are six types of roofs. Roofs comprised of asphalt shingles are by far the most popular. Wood shingles and shakes, slate, composite, energy efficient and clay/concrete tiles are the other types. Here is a look at each type to help you determine which is best for your home.
1. Asphalt and Asphalt Fiberglass Shingles
These two roof terms are used in place of one another. The majority of today's roof shingles are best described as asphalt fiberglass shingles. Fiberglass mat is embedded within the shingle for additional strength and resistance to wear and tear. These shingles are especially popular for sloped roofs as they are cost-efficient, sturdy, available in numerous colors and easy to place. Opt for a premium grade of laminated asphalt fiberglass shingles and you will enjoy a warranty upwards of half a century.
2. Concrete and Clay Tile
Less common to see with McKinney roofing, concrete and clay tiles are aesthetically pleasing but costly. They are typically grouped with one another as they are materials used for masonry roofing and have specific requirements for installation.
Regardless of which is used for the molding material, the ultimate result is roofing tile that overlaps or connects with nearby tiles. However, when considering McKinney roofing, concrete and clay tile roofs may be ideal as they do best in warm climates with rainfall.
3. Wood Shingles and Shake Roofs
Shakes and wood shingles are typically derived from red cedar, Eastern white cedar or Alaskan yellow cedar. Such evergreens generate wood that proves resistant to insects and rot.
Furthermore, this wood is dimensionally stable. There is an important distinction to note between shakes and shingles. Shakes are typically split from the log. They have more of a coarse texture. Shingles are smoother as they are sawed.
4. Composite McKinney Roofing
Composite refers to numerous types of roofing. It means there are several different types of materials used during the manufacturing process. Simulated roofing is one of the most popular composite roofing types as it is made of resin along with rubber taken from tires. Composite roofing looks similar to slate yet provides considerable longevity and an affordable installation price.
5. Slate Roofing
Most of the roofing slate on homes in the United States is derived from slate deposits in Pennsylvania and Vermont. This style of stone roof is costly to manufacture and difficult to install. Slate shingles are known to last upwards of a full century.
This type of McKinney roofing is incredibly resistant to all weather conditions. Slate has intrinsic damage-resistant properties that help it withstand temperature extremes. You can select from an array of different colors from grey to black, red and green.
The only downsides to slate roofing are the comparably high price of materials, cost of repair and weight. Slate is fairly heavy so your home's structure below must be solid. Slate roofs eventually require tile and flashing replacement. This is not the type of McKinney roofing material you should attempt to repair on your own. Lean on the roofing experts to properly handle these heavy materials.
6. Energy-efficient Shingles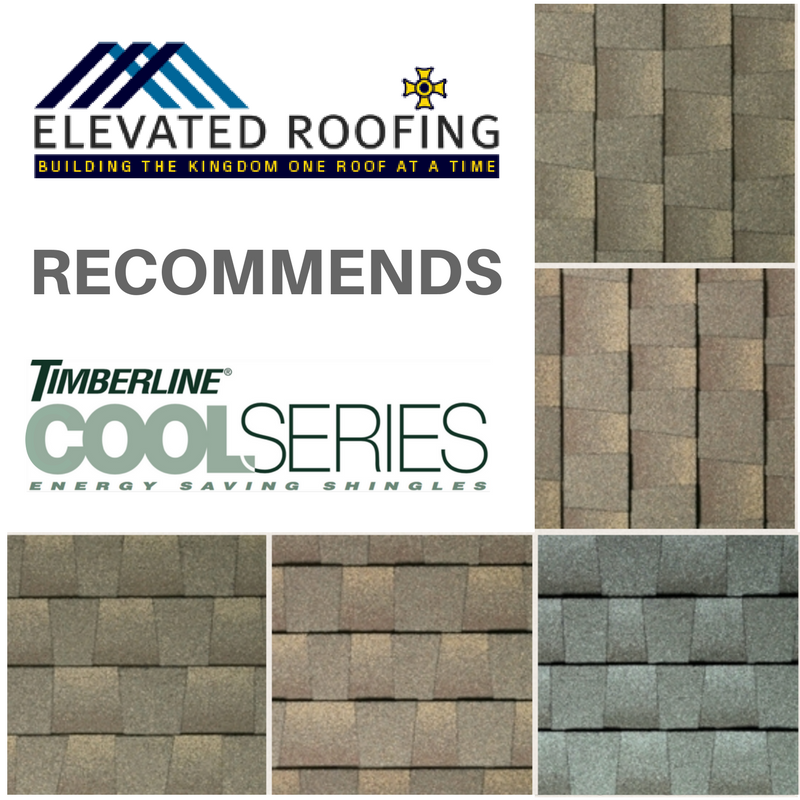 Shingles with the Energy Star rating provide the protection necessary while simultaneously enhancing your home's energy efficiency. Cool roofs are engineered to reflect the sun's rays, reduce the heat transmitted to your home and minimize the need for air conditioning.
As long as your energy-efficient shingles are properly installed, you will save a considerable amount on your energy bill. Reflective McKinney roofing can even decrease UV damage in those blistering Texas summers, ultimately prolonging your roof's lifespan. Be sure to check to see if your roof product qualifies for an energy rebate or another incentive.
About Elevated Roofing:
Elevated Roofing provides the assistance you need to repair roofing problems quickly and easily or provide full roof replacement. If you are looking for a Plano, Frisco, Allen, McKinney area roofing company, take a look at our website to learn about the services we offer or call (469) 305-0010 today to schedule a free roof inspection.
Roofing Repair Frisco TX
Elevated Roofing, LLC
15222 King Road, Suite 402
Frisco, Texas 75034
469-305-0010