Residential Roofing Contractor

If your home needs a roof leak repair; we are a licensed roofing contractor and can take care of the problem efficiently and quickly. We repair AND replace roofs, specializing in wind and hail damage replacement. We also install brand new roofs on all types of residential homes.
Commercial Roofing Contractor

We have extensive experience providing commercial roof repair and installation services to businesses on a variety of different size projects. If you are searching for roofing companies in the Dallas Fort Worth, Elevated Roofing is the premier roof contractor in North Texas.
Replacement Roof Contractor
Finding the right roof replacement contractor is critical to ensure safety and security, and to maintain the overall value of your home or business. At Elevated Roofing, we are local roofing contractors that have more than 20 years of experience in roof replacement, we pride ourselves in providing exceptional workmanship and a level of customer service that is unparalleled in the roofing industry.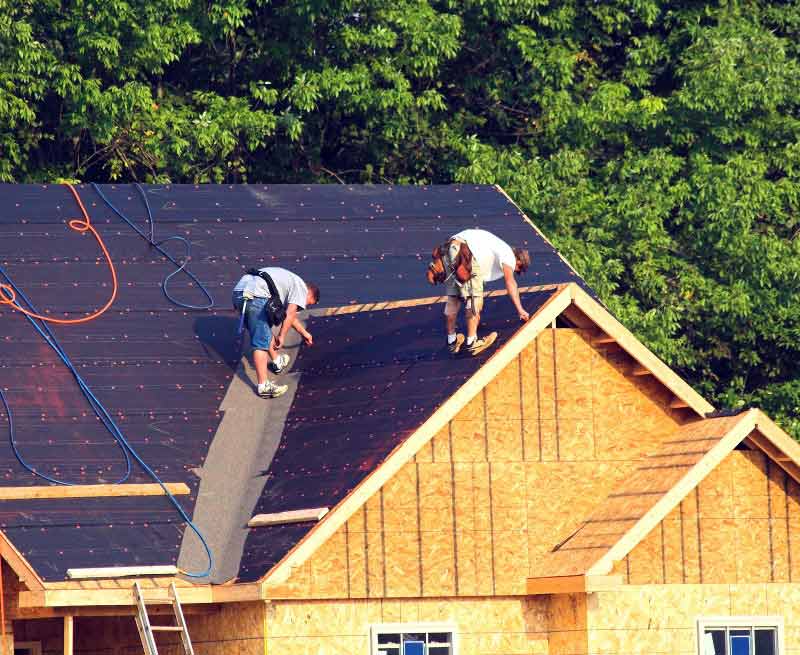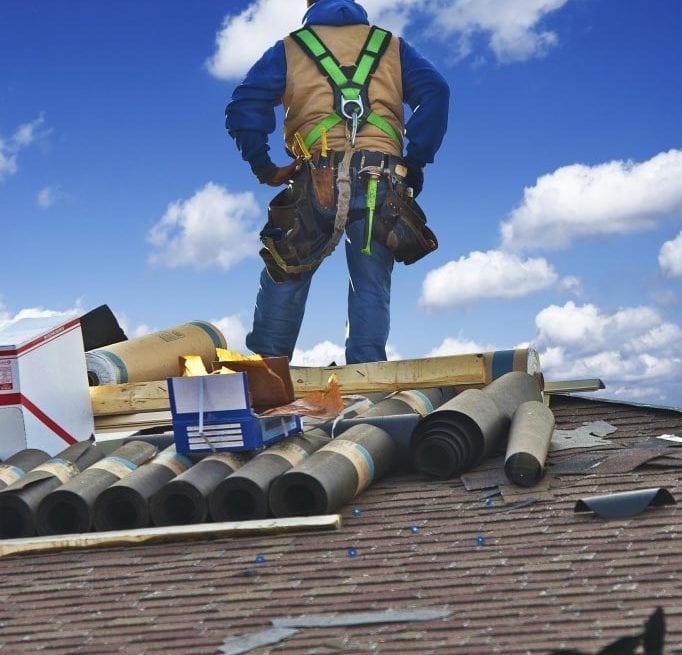 Repair Roofing Contractors
If your roof been damaged by a severe storm or other unfortunate weather event, whatever the causes might be, it can poses a safety issue for you and your family or your employees. Your local roofing contractors, Elevated Roofing offers superior workmanship that is supported by a team of dedicated professional roofing contractors who are focused on customer satisfaction. Combined with our commitment to use only the finest materials available, we provide roofing services that are guaranteed to keep you safe and secure, while protecting the overall value of your home or business.
Mike and his licensed roofing contractors team delivered everything he promised. His knowledge on how to work with insurance companies is very valuable and exhibited patience during the process. Will recommend Elevated Roofing to friends, family and clients in the future.

— Billy Holloway
Get Help With Your Claim
Elevated Roofing Understands Insurance
Our Team Works with Major Insurance Companies Every Single Day. We Are Here To Help You!
Extensive roof damage means that you'll be faced with filing complicated insurance claims, and roof contractor, Elevated Roofing is here to provide you with clear and accurate information throughout entire process. We understand the importance of providing your insurance company with detailed claim information, and we'll be here to help, making certain that nothing is left to chance.
Get Help With Your Claim
Our Service Areas
Based in Frisco, TX, we provide local roofing services throughout the North Dallas, Dallas and Fort Worth areas. We will also cross state lines to help our neighbors after severe or catastrophic weather events. A few of the areas we service, include: