If you own a home or commercial property, the quality of your roof is likely one of your primary concerns. Everyone knows roofs are extremely important investments. Though no roof lasts forever, it is possible to prolong your roof's lifespan with regular maintenance.
Roof Maintenance Benefits
Have your roof maintained by a trustworthy and proven roofer and you will save plenty of money in the long run. Regular roof maintenance reduces the frequency of costly repairs. Let a roofer examine your roof at least once a year to pinpoint signs of trouble. Have these trouble spots remedied right away so they don't turn worsen and become egregiously expensive repair projects. In the end, regular maintenance will greatly extend the amount of time between replacements. A well-maintained roof might last upwards of a couple decades. A neglected roof might last a mere 10 years.
Roof maintenance also prevents structural damage. If a roof leak is allowed to expand, it could cause your home's wood to rot. A leak can also result in rusted steel. The last thing you need is for your home's structural integrity to be compromised. It is even possible for a neglected roof to allow water to reach your precious valuables, from your computer to video game consoles, keepsakes and other items. Regular roof maintenance can prevent this nightmare scenario.
The Nuts and Bolts of Roof Maintenance
Roof maintenance starts with a general inspection. Though you can see your roof from the ground with a pair of binoculars, it is prudent to have a legitimate roofer conduct a thorough analysis up on the roof.
Your roofer will inspect the roof's entirety, from the shingles to the chimney, flashing and beyond. Sings of damage such as mold, moss, cracks and missing granules are an indication a repair is necessary. Curling or lifted shingles are a sign that the roof is nearing the end of its life. You will have no way of knowing such repairs are necessary unless you lean on a roofing expert to conduct an in-depth inspection at least once a year.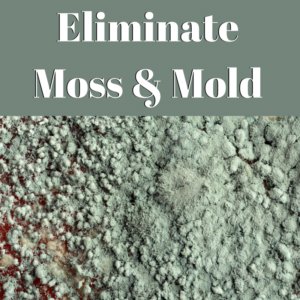 Eliminate Moss and Mold
Do not let mold or moss remain on your roof. Comprehensive roof maintenance identifies these unsavory particles. Our roofing experts can remove the moss and mold on your behalf. Or, you can spray roof moss remover, allow the solution to work its magic and lightly brush away the moss/mold with a soft-bristled broom/brush.
Savvy Roofers Sweat the Small Stuff
Lean on our team for maintenance and you will rest easy at night knowing the best in the business are taking care of the roof above your head. We sweat all the subtleties that make a big difference in the integrity of your roof:
Missing caulk
Peeling paint
Signs of fascia and/or soffit rotting
Minor holes
Diminutive cracks
Remove Debris
Do not let debris accumulate on your roof or in your gutters. Such debris can weigh down the roof, clog the gutters and cause all sorts of other problems. Do not hesitate to lean on our roofing experts to remove this debris. If you are absolutely insistent on removing it yourself, wait for a sunny day without wind so you do not slip while walking across the roof. Be sure to scoop out all the debris that has accumulated in the downspouts and gutters.
A thorough cleaning will eliminate all the grime, leaving a pristine roof with true curb appeal. It is best to allow our professionals to handle your roof maintenance as something as simple as leaning on a gutter can cause extensive damage and even result in a painful fall.
About Elevated Roofing:
Elevated Roofing provides the assistance you need to repair roofing problems quickly and easily or provide full roof replacement. If you are looking for a Plano, Frisco, Allen, McKinney area roofing company, take a look at our website to learn about the services we offer or call (469) 305-0010 today to schedule a free roof inspection.
Roofing Repair Frisco TX
Elevated Roofing, LLC
15222 King Road, Suite 402
Frisco, Texas 75034
469-305-0010